Claims Procedure
All insurance contracts are based on the information provided by the insured in the proposal form with all KYC documents. Points to be taken care of while Claim procedure.
The loss or damage should be reported to the insurer immediately by the broker on behalf of customer.
On receipt of claim intimation, the insurer will provide a claim form to the insured.
Insured has to submit the completed claim form along with an estimate of the loss & required documents as mentioned in claim form to the insurer.
Where ever needed, the insurer will arrange for inspection of the damaged items to assess the loss. In case of major losses, a specialist-licensed surveyor is also deputed.
The insured has to provide the required documents to substantiate the extent of loss.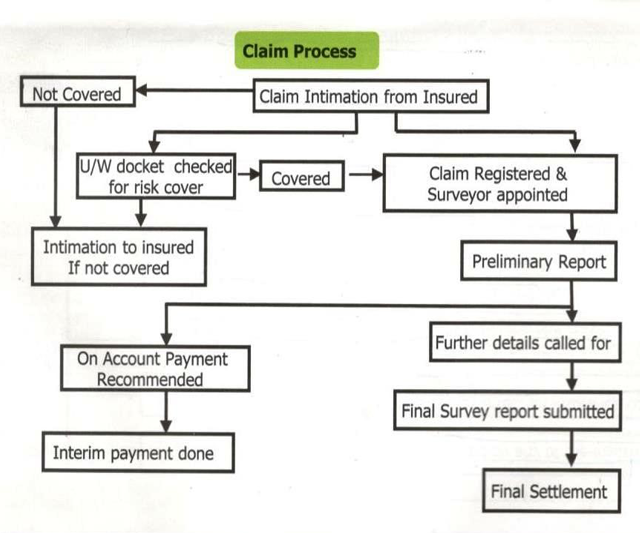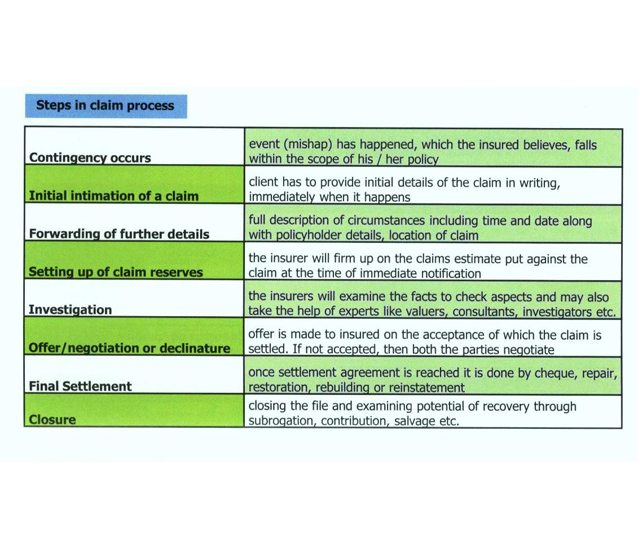 In case the cause of loss is not established, it is for the insured to prove that the loss or damage has occurred due to an insured peril.
Once the claim is approved based on scrutiny of the documents provided by insured, the amount is disbursed to insured.
Excess as stated as per the Policy terms and condition will be deducted from the claims payable.
Please note that the documents mentioned are indicative and based on the circumstances of the claim, insurer may request for additional documents.
In view of varied nature of policies, specific steps needs to be followed by the insured.